Main Content Starts Here
Cookeville - Kyle Greer (2)
Cookeville - Kyle Greer (2)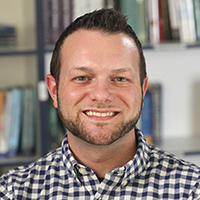 Employer - Practice Manager, Cumberland Dermatology
Medical Assisting
The industry has changed over the years in that people I think are starting to make healthcare a priority in their life, so our patient population has grown and we've added new providers to our office which in turn means that we need to hire new medical assistants, surgical techs to help meet that need.
Most people that come in, especially in dermatology, have no idea about spots, moles, other conditions.  So it's our job to help explain it to them and make them really understand.
We look at Fortis when we want to hire a new employee because we know that they know us, they know our office, they know our providers, they know our staffing needs, they know our patients, they know our business.  

Additional Testimonials in Healthcare / Medical