Main Content Starts Here
Cookeville - Robin Beckham
Cookeville - Robin Beckham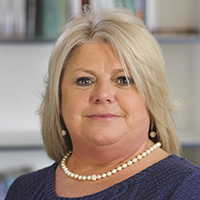 Employer - Staff Development Manager, Pegasus Pharmacy
Pharmacy Technician
We are a long-term care pharmacy that prepares medication for 137 assisted living and skilled nursing facilities in 7 states.
I would say long-term care is the most rewarding career that I could be in, that anyone could be a part of. 
We look for Fortis graduates because we are part of an extern program from Fortis.  I've been involved with them for 9 years now. I was also a former graduate of 2006. 
I'm also an Advisory Board member, so I know the knowledge and everything they put into the classroom first hand, and that is vital to what we look for in employees.