Main Content Starts Here
Port St. Lucie - Dr. Martin Lesin, D.C.
Port St. Lucie - Dr. Martin Lesin, D.C.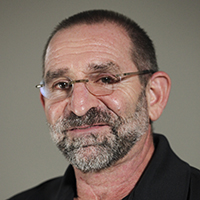 Employer - Owner, Lesin Chiropractic
Medical Assisting
I'm a chiropractor.  We treat musculoskeletal injuries.  We provide x-rays.  We provide physical therapy exercise in my office.  I have massage therapy rehabilitation.
A school like Fortis is perfect for me because I would like to have someone who would like to be a medical or chiropractic assistant; they have an interest, they've already been trained.  When I pick one of the students from Fortis they know how to do blood pressure, they know how to do vitals.
Patients have to feel comfortable talking to them; not like they are talking to someone who doesn't know what they are doing; they have to instill confidence.  And usually, when they've been to school like this they've got the confidence when they get to you; you don't have to teach them that.
Additional Testimonials in Healthcare / Medical