Main Content Starts Here
Port St. Lucie - Leon Rochedieu
Port St. Lucie - Leon Rochedieu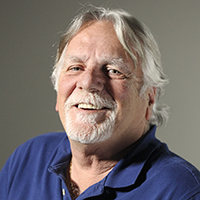 Employer - HCA Healthcare
Medical Assisting
I supervise the medical assistants; we have 28 of them actually working at this time.
We're basically a multi-physician practice; we have our own MRI, CT, ultrasound, x-ray, whatever you basically need; we also have a lab on the premises.
The industry has changed as far as we're looking at computer savvy because the charting is basically all electronic now and you want somebody that knows that part of the game and also the clinical side.
So from Fortis we look for medical assistants; they also have a basic x-ray program so we can actually roll some of that in there if the need arises.
Additional Testimonials in Healthcare / Medical