Main Content Starts Here
Allison S.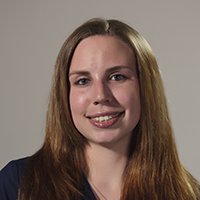 Allison S.
Medical Assisting
Before I attended Fortis I was school searching, I didn't know where I wanted to go and how much I wanted to get myself into so after going to a few different schools and colleges I came to Verdan, well Fortis now, and it was a very good fit, I felt really comfortable so I enrolled here.
Right now I'm a medical assistant, I got my certification after school. I work in a cardiologist's office.
My Fortis education has made a difference in my personal life because the curriculum really spoke to me as a person who's interested in the medical field.
I am able to help people in a different way with the knowledge and experience I gained at Fortis.