Main Content Starts Here
Anthony C.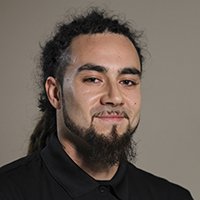 Anthony C.
Heating, Ventilation, Air Conditioning and Refrigeration Trades
Before I decided to get into HVAC I was just doing random jobs here and there, part time at a technical college, kinda just didn't know what I was doing; trying to make a little money here and there.
I decided I wanted to do HVAC because I just thought hard about what I wanted to do, what I felt like I'd be happy with waking up doing every day.
I chose to attend Fortis because, like I said, I was looking to get into the trades and it was really the first thing that popped up when I Googled HVAC.  And I looked it up and I looked into it and heard a lot of good things about it.
My Fortis education has, I would say, built a strong foundation for the career path that I am trying to go in.

Additional Testimonials in Skilled Trades