Main Content Starts Here
Brittany J.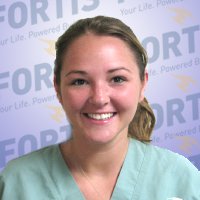 Brittany J.
Dental Assisting
I came back to school to better my future, and that of my son, by getting a career program of education that would lead to a stable career and employment.  I heard about Fortis College's Dental Assisting program and checked into it and made the decision to enroll.
I considered the Medical Assisting program also but thought Dental Assisting would be more to my liking, and maybe more challenging.  My experience with the program was excellent; when I went to the externship sites, I felt I was well prepared for activity in the dental setting.   The instruction and classes were fine, I made some friends and I am proud of my achievement. 
 
Additional Testimonials in Dental