Main Content Starts Here
Desire M.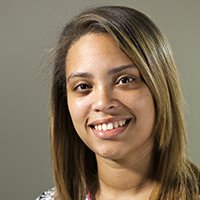 Desire M.
Dental Assisting
I decided to do dental assisting because it's always something I've wanted to do since like freshman year at high school.
I chose to attend Fortis College because the career is something I've always wanted they had dental assisting for one, for two they had a quick fast course so I could get in the field faster than a regular college.
My education has made a huge difference. I now have a house that I am living in, I have a car and I have a daughter, which coming into school I had a daughter but it's helped me be financially stable for her.
Additional Testimonials in Dental