Main Content Starts Here
Doreen C.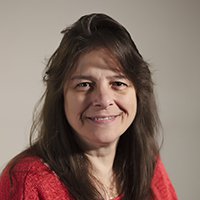 Doreen C.
Medical Billing and Coding
Before I came to Fortis Institute I was in the customer service field.
I wanted to get into billing and coding because it's a very big, rapidly growing field and it also incorporates the customer service ends that I am experienced in.
I was able to come here full-time without having to worry about work, and this way it was great because I was able to put all my effort into my studying.
I was actually nervous when I signed up for the course thinking that I'm going to be with a lot of younger people but it was wonderful because there was a large collection of different ages of people and different types of people. It was great.
My dad's been the most influential person in my life. He's a wonderful person. He has made a huge impact on my life.