Main Content Starts Here
Jennifer W.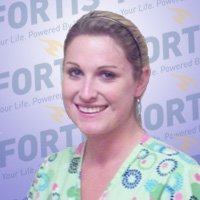 Jennifer W.
Dental Assisting
I came to FORTIS one month after graduating from high school. I was ready to start my career early and make a difference in someone's life. 
I wanted to help someone feel better about themselves and the dental field was it. 
My most rewarding experience at FORTIS was meeting so many new people and learning all of the interesting things about the dental field. During my externship I made such a lasting impression on my site, that when a position came available, they called me to work for them.  For those thinking of coming to FORTIS, all I can say is "you can do it"! There will be stressful times, but in the end it will all be worth it. It was such a great experience!
Additional Testimonials in Dental