Main Content Starts Here
Jose I.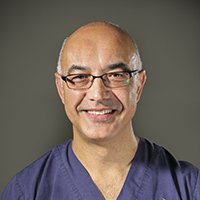 Jose I.
Associate Degree in Nursing
I chose to attend Fortis College because it provided flexibility with the finances and flexibility with the schedule because I was working part-time, but I really needed something that would help me to be able to do both. 
I think it's important that the instructors teach in a field that they've worked in because not only does it provide the experience that a person is going to need when they get into that field, if they choose that, but it gives us an opportunity to see first-hand the do's and don'ts and the best way to be a nurse. 
I think the fact that my children realize that I've gone back to school has been very motivating for them. As a matter of fact it kind of lights a fire under them to say I really need to get on with this too because dad did it, why can't we?
Additional Testimonials in Nursing