Main Content Starts Here
Juan G.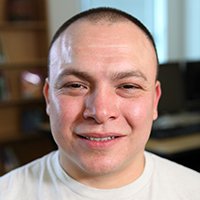 Juan G.
Heating, Ventilation, Air Conditioning and Refrigeration Trades
My education here has made a big difference in my personal life and as well in my career. It has opened up many doors for me and it is doing a lot of great things for my family and myself.
It has meant a better life because a lot of doors opened for me now that I am a certified HVAC technician. I have more opportunities to get better jobs and succeed in a business that I like.
My kids think about it really high because they got to see me graduate, so now it is in their head that they want to succeed and I give them an example to show them that no matter how old you are we always push ourself to succeed no matter what and that is something big that they see.
Additional Testimonials in Skilled Trades