Main Content Starts Here
Lacinda P.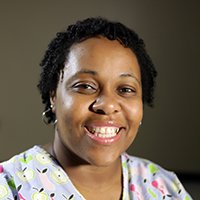 Lacinda P.
Medical Assisting
I worked for several different doctors without a degree and since I had that medical background I decided to make a career out of it and that is what my decision came to Fortis College of the medical assistant program.
I am currently a medical assistant 2, and the thing I love most about my career is helping people.
The most influential people in my life are my daughters and that is because I would love to secure their future as well as mine.
This last accomplishment doing the medical assistant has really, really enhanced my broadness of life. I graduated with a 3.6 which I never thought I could do, so they are very proud of their mom.