Main Content Starts Here
Laura H.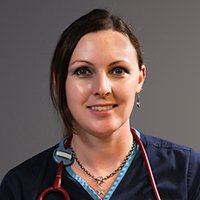 Laura H.
Associate Degree in Nursing
I am a RN case manager for a hospice company. What I enjoy the most about it is that I get to come in and take control of medications, patient care as a nurse, as a leader to help design these programs for the patient to get the best quality of life at the end of life and live life on their terms.
I feel that as an RN there are more opportunities for me job-wise, but there is also more opportunities for me to achieve a work/life balance between working and doing what I want to do, and be able to spend time with my family and have the resources to do that.
Additional Testimonials in Nursing