Main Content Starts Here
Lindsey A.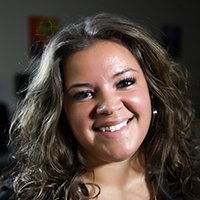 Lindsey A.
Medical Office Administration
Before I attended school I was working at a check cashing advance company, I was assistant manager working Monday through Saturday 9:00 to 7:00 a.m.  After doing that for four years it was time to get back in school.  My mom kept telling me that it was time so I finally took the decision to start looking online and I happened to come across Fortis Institute.
 I wanted to become a medical office administrator specialist because I knew that I wanted to help people but I also liked the corporate business feel of things.
My education with Fortis has helped me grow as a person. I have learned more about medical field things then I ever did before, terminology wise to being more personable with patients but also seeing myself grow as a person and that has made a lot of difference in my life.
Additional Testimonials in Healthcare / Medical