Main Content Starts Here
Lisa C.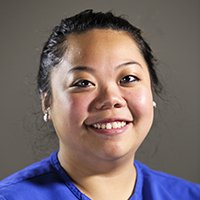 Lisa C.
Dental Assisting
Right now I currently work at a dental office and I also am the treatment plan coordinator so I also schedule dental surgeries as well.
I really like what I do at the office because to see the final results and to see someone smile it actually does change the way a person feels about themselves.
I chose to attend Fortis because I like how the program is set up. It is not seven classes bombarding you all at one time. It's broken down; yes it's fast paced but you can focus on two subjects and give it your all.
I was actually Valedictorian for our graduating class so it gives me a nice little golden star and hopefully push my daughter one day to do the same as well.
Additional Testimonials in Dental