Main Content Starts Here
Nikki W. (2)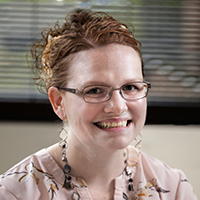 Nikki W. (2)
Associate Degree in Nursing
I chose Fortis for a numerous amount of reasons.  I loved the administration when I first walked in and the faculty I thought they were fantastic and I liked the idea that it was a two year program.
Numerous instructors were willing to stay late or answer phones late, they came in early, they were willing to do study sessions, and they helped me truly succeed.  So the instructors weren't just instructors by the end, they were family.
I feel like my Fortis education has completely given me an opportunity that I never had before.
And now there is savings and this opportunity for this huge future that it's completely changed my life.  It's given me opportunities that I never imagined that I would have.
I do feel like there are still people even at this school that I speak with on a monthly basis that completely…they still speak into my life…all these years later they still speak into my life.
Additional Testimonials in Nursing