Main Content Starts Here
Rebecca M.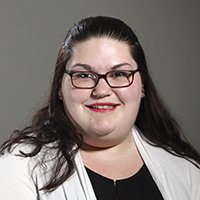 Rebecca M.
Medical Billing and Coding
I didn't think I was ready to go into nursing or something more hands-on, so I'm like okay I'm interested in it so what is another avenue in it? Then I came across medical billing and coding and I'm like, okay I'm pretty savvy with numbers so let's see; and I've loved it ever since I tried it. 
I work for a medical billing and coding firm. What I like is I am doing exactly what I studied and I get to see all different kinds of stuff and I'm always learning new. 
My Fortis education has opened a whole new world to me. Being such a young adult I could only have dreamt of having a full-time career at this age and it's opened so many doors, I've made so many friendships that will help me in the life long run.