Main Content Starts Here
Rebecca T.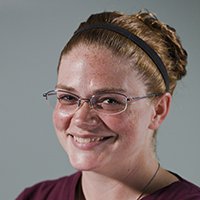 Rebecca T.
Phlebotomy and Laboratory Assisting
I've always loved the medical field. I wanted to change because that's who I am. I love caring about patients, it's a part of me. I've had my EMT and now I want to become a phlebotomist.
I was a student full-time, I was not working. I was actually going through a program through the VA called vocational rehab and they helped pay for schooling.
The education I got here it's helped my personal life by I am not as stressed out, I love what I do. It is an amazing feeling to be able to go to school and say, yes I got a job in my field.
Additional Testimonials in Nursing