Main Content Starts Here
Tanya H.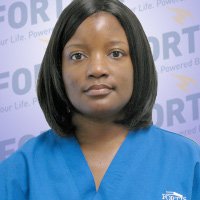 Tanya H.
Dental Assisting
I decided to do the Dental Assistant program to make a difference for me and my family. I wanted a new career path, one that I would have satisfaction in doing; and to be able to help people.
There was a lot of homework and the challenge was to adjust to going back to school while raising two children and taking care of my husband. I started getting more excited when I went out on the program externships. The school book learning was difficult but the hands-on experience at the externships showed me that I could do the work and enjoy it too.
Now that I have completed the program and passed my DANB ICE and RHS exams, I feel so happy that I came back to school and achieved what I set out to do for me and my family. It feels really, really good!
Additional Testimonials in Dental