Main Content Starts Here
Medical Assisting Basic X-ray Technician
Medical Assisting Basic X-ray Technician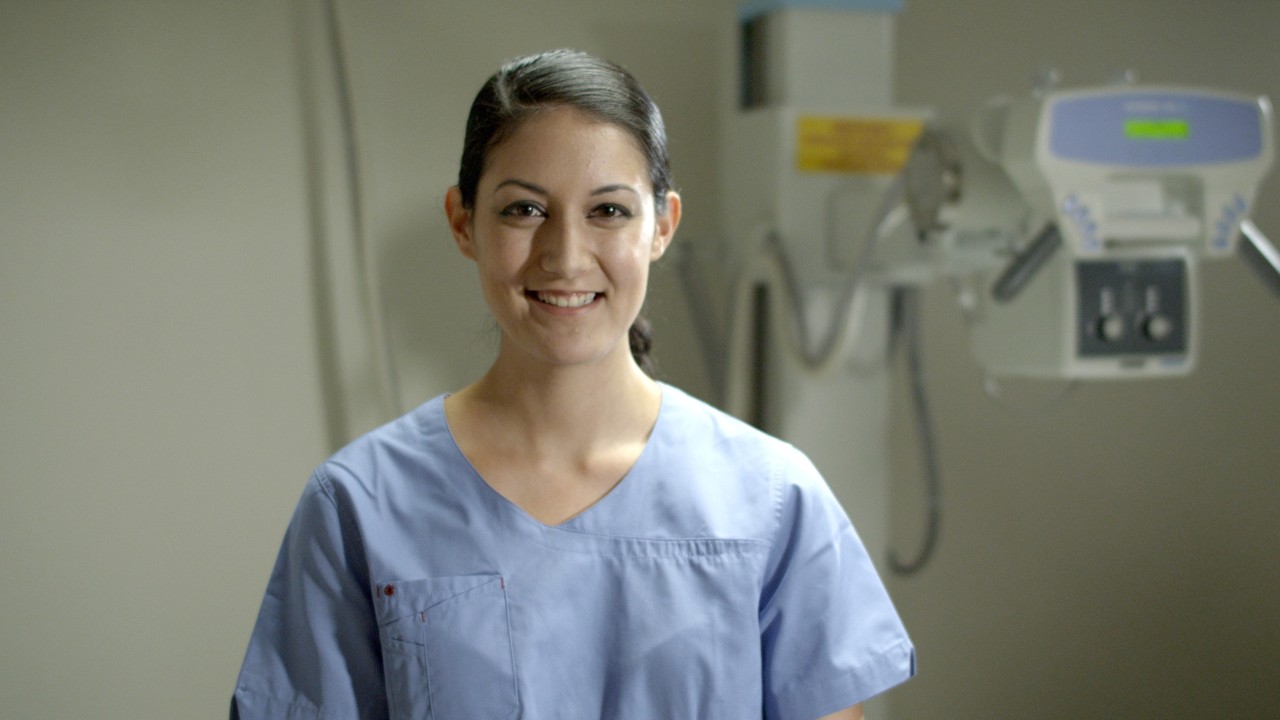 X-ray Technician Schools in Utah
Learn the competencies of a basic X-ray technician at FORTIS X-ray technician schools in Utah. Gain technical skills like exam set up, electronic health records and more in this exciting healthcare program for a career in the medical field.
Doctors use x-rays to produce anatomical images of a patient's body to provide diagnostic information to allow them to diagnose and treat illnesses, injuries or abnormalities. The objective of the Medical Assisting Basic X-Ray Technician program at FORTIS is to provide students comprehensive instruction to prepare for entry-level employment primarily in a doctor's office operating radiographic equipment and performing medical assisting duties. The program is designed to respond to the dynamic and evolving nature of the healthcare community. It emphasizes excellence in patient care that is respectful of others, including the use of safe radiation practices and development of critical thinking skills.
The FORTIS curriculum prepares students to perform limited numbers and types of X-ray procedures that are typically performed in a doctor's office or walk-in medical clinic along with basic medical assisting skills. The X-ray training includes use of screen/film and digital image receptor systems, procedures used in the darkroom for film processing, formulating X-ray techniques, performance of X-ray procedures, and radiation safety measures. Students learn front desk and medical assisting skills such as taking vital signs and EKG readings, performing exam set up and maintaining electronic health records. Apply to FORTIS X-ray technician schools in Utah today to start your career in the medical field.
Upon completion of the program, graduates are eligible to sit for a licensure exam, and upon successfully passing this exam they can use a limited X-ray credential. A person holding certification as a basic X-ray machine operator may perform limited general diagnostic radiographic procedures. This position is an important member of the healthcare team, and works under the direct supervision and control of a licensed practitioner to provide patient care.
This is a hybrid program, which means that the majority of the program is taken at the campus and several courses within the program (less than 50% of the program) are taken online. The program's blend of on campus and online courses allows students to experience all the support and services our school has to offer as well the flexibility and convenience of online classes.*
This program is offered both as either an Associate's Degree or a Diploma and is designed to help a student perform as a limited scope X-Ray Technician as well as perform medical assisting and medical office duties.
Don't wait!  Act now!  Call the phone number at the top of the page or click here to Request more information on how you can get started in this exciting career field by enrolling at FORTIS X-ray technician schools in Utah today!
*The number of classes taken online varies each term, and some terms in the program may be taught entirely on campus. Speak to one of our admissions representatives for more information.
Frequently asked questions
Programs vary by state and campus. Not all programs are offered at all locations. Contact local campus for accreditation information.