Main Content Starts Here
Brittany H.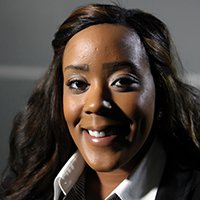 Brittany H.
Medical Assisting
The most influential people in my life have been my mom and my dad.
Because they have always supported my decisions not matter what I do and if I feel like I can't go on push me to believe that I can.
My family is very proud and so are my siblings. I am the first to graduate in my family so it is a really big achievement for myself and I think all of them.
No matter what you go through in life if you believe in yourself, if you believe all you have to believe that you can truly do it. I would want people to know that I could do it, they could do it, all they had to do is believe.