Main Content Starts Here
Brittney R.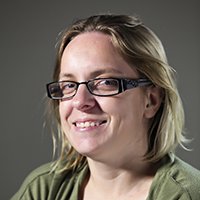 Brittney R.
Medical Assisting
Where I'm from is Houston, Texas and I am a single parent and a veteran of the Army.
I have a diploma in my Medical Assistant and I'm in the process of doing my Healthcare Management for Associates.
Going back to school has given my kids the chance to sit there and see that the hard work that I'm putting in is also helping them boost up their morale and let them know that no matter what they can do in life they can still go to school no matter how old you are.
I'm motivated.  I like to push myself.  Even through people say I can't do it I still strive for it no matter how long it takes me or how hard it is.
Additional Testimonials in Nursing