Main Content Starts Here
Carlo B.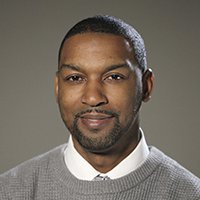 Carlo B.
Dental Assisting
In the military I did several jobs, anything from Human Resources Specialist to Supply Specialist, to Law Enforcement Specialist, personal protection.
I think it was blessed for me to be at Fortis for some reason.  We drove past several times, we went to several different schools and Fortis just had that home feeling when I came in, I liked the environment.
My family thinks ofmy achievements as something great.  All of my boys are going to college; they're all pretty much finished; one is still in his second year and I've got one going in; so they're driven now to want to do better; and we are competitive.
They're at the point saying, "oh if dad can do it, why can't I"?  

Additional Testimonials in Dental