Main Content Starts Here
Elomon A.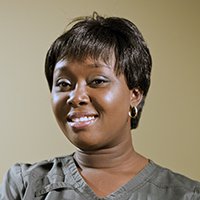 Elomon A.
Associate Degree in Nursing
Before attending Fortis College I had my first degree in law in the year 2001. I went to law school and practiced as a litigation attorney for four years.
I got out of law temporarily and I'm going back. The end goal is to be a legal nurse and as a pre-requisite for being a legal nurse, I have to be an RN and have experience first.
What I do now I work as a registered nurse with Eskenazi Health in Indianapolis, Indiana and what I am doing most if bringing smiles to the face of those who are ill.
The education I received has made a great difference in my personal life and in my career. It has given me the level I have always dreamt of achieving while in this country.
Additional Testimonials in Nursing