Main Content Starts Here
Tanya M.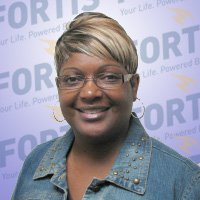 Tanya M.
Dental Assisting
I decided to do the Dental Assistant certificate program because I wanted the certification to go along with the work experience I already had accomplished as a Dental Assistant.  I knew what I wanted because I was already in the field.  I am career focused and this was to be the first of other credentials I will pursue.
My son is three now; I went through the program as a single mom so it was a challenge to balance home, study, parenting and everything else I had to do.   Ms. Jones was very encouraging – she was able to relate to my struggles to achieve my goal and to graduate.  She was a great motivator at times when I wanted to give up.  My parents are awesome, they supported me one-hundred percent; helping to care for my son and allowing me to keep up with my schooling.  They put their lives on hold to see that I could do the things I needed to do.  My son was another motivating factor – I want be the best mother and provider I could be for him, my "miracle baby".
I honestly feel my achievement is awesome!  There are no words to describe how I feel about where I came from, what I have done, and where I stand today.  But all this comes from self-motivation and hard work; you are your success and you can't expect it to come from anyone else.  People can help, advise, and support you but at the end of the day you have to get up, get out and do it yourself!
I have been working at the Dental Clinic at Charleston Air Force Base, in a fulfilling and challenging job.  I have completed my ACLS and IV Sedation certifications so I am officially an Oral Surgery Technician in addition to being a DA.   I am focused on additional credentials and experience to continue advancing in my profession.  God is good!  I have come a long way.
Additional Testimonials in Dental