Main Content Starts Here
Juan M.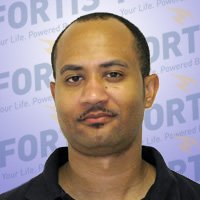 Juan M.
Heating, Ventilation, Air Conditioning and Refrigeration Trades
I wanted to have a steady pay with benefits so I needed a career program. It seemed like a productive area to get into with many opportunities for advancement and for increasing my knowledge in the HVACR field. I wanted a job and career that would pay the bills and give me a secure profession.
Balancing my job with school and study requirements wasn't easy. I lost some of my barbershop clientele but it was all worth it in the end. I was determined to stick with it and ended up finishing the program in spite of the challenges. The instructors were very informative; each was different but all knew what they were talking about. Their knowledge in the field helped me to the point where I am at now (employed as a HVACR Technician with a local company). This was all new for me; I had not been in school since 1991 so it was quite a task to get back in the student mode.
I am proud of my accomplishment and for sticking it out all the way through.
Additional Testimonials in Skilled Trades