Main Content Starts Here
Augustus C.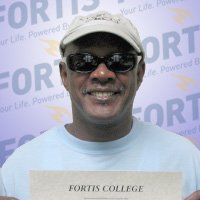 Augustus C.
Heating, Ventilation, Air Conditioning and Refrigeration Trades
I entered the HVAC/R program to find a way to permanent employment.  As a technical trade; I figured HVAC/R would hold my interest.   Completing the program was difficult because of financial hardship and having to continue in school to complete the program and not work at the same time.  Not having transportation was a difficulty but the school administration, instructors and my student colleagues were very supportive in helping me through.  Now I've done with the program, I'm looking forward to a future in the HVAC or related industries. 
Additional Testimonials in Skilled Trades