Main Content Starts Here
Indianapolis - Gary Lemons
Indianapolis - Gary Lemons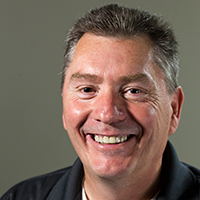 Employer - Service Manager, Dial One Heating & Cooling
Heating, Ventilation, Air Conditioning and Refrigeration Trades
We provide actually heating and cooling maintenance and repair.  We also offer install for new systems.
As far as the industry the biggest changes is we have a shortage right now of skilled technicians, about 50%, so this is definitely a good field to get into.
This is a very rewarding job to have but you will work hard, hours can be long, some days you can work long and some days you have some short days, it's just kind of up and down.  The biggest advice is just come in with a good attitude; work hard and you'll succeed.
Additional Testimonials in Skilled Trades