Main Content Starts Here
Indanapolis - Gary Lemons (2)
Indanapolis - Gary Lemons (2)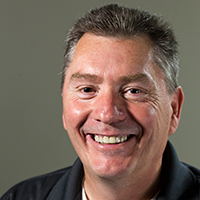 Employer - Service Manager, Dial One Heating & Cooling
Heating, Ventilation, Air Conditioning and Refrigeration Trades
Well, the industry's changed for the mere fact of the technology is given a little bit harder and harder to work on, so have to go out and look for skilled technicians that can actually handle doing the repairs.
On the hard skills, you know, we like to think that we can…if they know the basis of the theory that we can bring someone in and teach them our way of doing the work. 
Well, you know, soft skills…the ability to communicate, right?  We're in a business that we're talking to people every day and so we're looking for communication, definitely have to be able to talk to customer – feel comfortable talking to a customer.
Additional Testimonials in Skilled Trades