Main Content Starts Here
Salt Lake City - Joe Simmons
Salt Lake City - Joe Simmons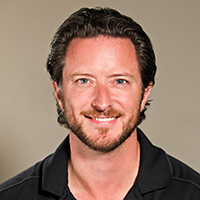 Construction Trades Professional
Heating, Ventilation, Air Conditioning and Refrigeration Trades
When we're looking to hire somebody in the HVAC industry there's a lot of things we look for.  Kind of more on the soft side of things their skills is personality, personability, people like to hire people they like.
Also somebody who is going to show up and has really good work ethic; is going to be on time, is going to show up and work their 40 hours a week. 
As far as hard skills go, what we look for in hiring is somebody who has the knowledge and has desire for the trade that they're in.  When it comes to the Fortis guys, the HVAC, we like how they have decided to enroll in the program, they're dedicated to it financially, they are going to classes every night and they're really learning the skills that are going to make them valuable in the market.
Additional Testimonials in Skilled Trades