Main Content Starts Here
Beth S. (2)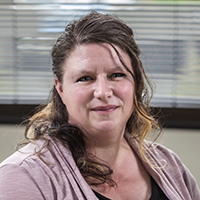 Beth S. (2)
Associate Degree in Nursing
Before attending the Fortis College program I had been working from home for several years running a call center with a group of people. 
I got married young and had kids young so college life got put on hold and after many failed attempts of being laid off from positions and jobs I just decided to jump in and go to nursing.
What I do now is I worked for a skilled nursing facility here in Utah and I just love the people, I love being able to take care of the people and help them and their families.
A day for me in the facility that I work at is just getting their morning vital signs, making sure that things that happened during the night or the shift before are going as planned, that they're getting progress on their healing, passing their meds.
But I think that just work hard and keep going, don't give up.  That would just be the motto of my story.
Additional Testimonials in Nursing