Main Content Starts Here
Melinda C.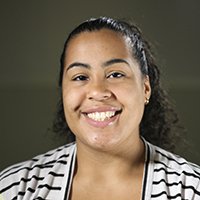 Melinda C.
Associate Degree in Nursing
I feel as a nurse you definitely do have to have compassion for your patients and you have to think about their situation and be in their shoes and show them a lot of compassion; and their families. 
It was hard learning about cardiology during nursing school but now as a nurse working on a telemetry unit I find it so fascinating and I love the fast pace. 
I decided to come to Fortis College because their schedule and the times they were very flexible and I still had to work while coming to attend nursing school. 
My instructors they were actually very, very, very helpful. They understood that I had to work during the day. I mean they didn't emphasize as much with homework but I understood that homework had to be done. 
And the simulation lab that we did here, that helped a tremendous amount when it came to actually, you know, now that I work as a registered nurse.
Additional Testimonials in Nursing