Main Content Starts Here
Britney R.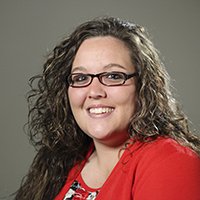 Britney R.
Associate Degree in Nursing
I'm an x-ray tech and a medical assistant and I'm currently enrolled in the nursing program here at Fortis. 
Actually, having my daughter got me interested in the medical field. I wanted to make a difference in people's lives, so I decided to look into schools for medical assisting. 
The schedule right now is, I get up in the morning, I get my daughter ready for school and then I go to work and then it just depends on the semester. 
The education I have received has changed my life exponentially because it gave me a career where I can make more money than I would have if I did not go to school and it's pushed me forward; able to buy a house, buy a vehicle, and all these things I couldn't have done before without the education I received from Fortis.
Additional Testimonials in Nursing