Main Content Starts Here
Wesley G.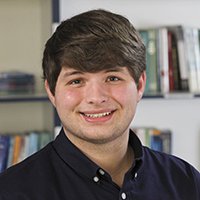 Wesley G.
Surgical Technology
I've always been fascinated by surgery in itself, just the fact of I can be able to help someone get better and they can go on about their lives; there's just something that amazed me about that.
My experience here was that I loved it.  I loved the schedule here, it fit well for me.  I didn't have a job at the time.
Our class got along very well.  Our teachers urged us to come together if anyone had a problem we would all work together to figure out how we could help make that better.  
Everyone was very impressed with my knowledge of what I knew already and I attribute that to having the best instructors. around.
No matter what age you are, if you are 18 coming out of high school, or if you're around 68 just do whatever you want to do to make you happy; if you have a goal set in mind go for it; don't let nothing hold you back.