Main Content Starts Here
Natasha D.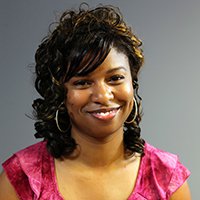 Natasha D.
Associate Degree in Nursing
I wanted to become a nurse because I definitely wanted to be in a field that allowed me to provide service to others. I definitely had an interest as well in the human body and how it works, and how I can better help someone who is not feeling so well feel better.
I am Director of Nursing out of a home care agency and what I enjoy most about it is that is allows me to do a little bit of administrative work; I do training with other nurses so I have a hand in a wider scope then if I was to provide services for myself. So I do hands-on care with the patients as well; so that is management and nursing altogether.
Additional Testimonials in Nursing