Main Content Starts Here
Sarah P.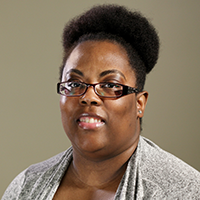 Sarah P.
Pharmacy Technician
I currently work in a pharmacy.  I like the fact that I can learn more things every day; there is more drugs being released constantly; so I enjoy that.
Working in a hospital there's no customer face-to-face.  We mainly deal with the doctors and nurses and the pharmacist. 
My instructors were well-versed in pharmacy practices.  Whenever we had a problem they were there to always help. 
My education at Fortis helped me to become certified in pharmacy tech. 
My education has helped me see a path that I didn't see before.  Before I was unemployed so going to Fortis has changed my life, it really has.