Main Content Starts Here
Celeste J. (2)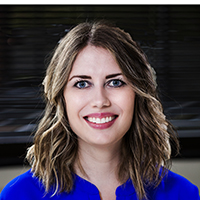 Celeste J. (2)
Associate Degree in Nursing
Before attending here I was a stay at home mom.  I had gone through a divorce and I had no way to provide for my children and to take care of them. 
I wanted to get into nursing because my mom actually was diagnosed with Stage 4 lung cancer and I became her care provider and after caring for her and seeing all the amazing nurses I just knew it was something I had to do.
I chose to come to Fortis because I toured a bunch of other schools and Fortis had such a personal feel.  I loved how small it felt but at the same time there were so many resources for the size of it. 
The instructors at Fortis College were incredible.  They really built a personal relationship with all their students and took a personal investment in them. 
The education that I received here at Fortis has affected both my professional and my personal life greatly.  I feel like it's something that gives me a sense of accomplishment that definitely carries over into my personal life.
Additional Testimonials in Nursing