Main Content Starts Here
Megan S.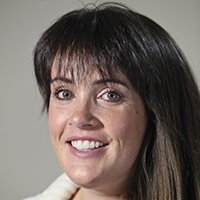 Megan S.
Associate Degree in Nursing
I lived in Arizona prior to attending Fortis College. As far as work-wise I've always kind of been involved in customer service.  Nursing's been a far off passion of mine; it just took a long time to get there.
So my education here at Fortis has set me up to succeed.  It set me up to first of all to pass my NCLEX which without that you can't be a nurse and to be a nurse for me has been remarkable.  I feel an amount of confidence that I've never felt before, a set of purpose.
In five or six years I hope to still be taking care of babies.  I would love to at some point transition into more critical care, so maybe like the NICU.
I want to feel like I've made a difference and I think nursing has definitely given me that opportunity.
Additional Testimonials in Nursing