Main Content Starts Here
Sashae A.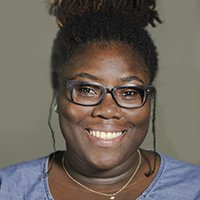 Sashae A.
Pharmacy Technician
Before I came to school here I was really struggling to find my place, figure out where I wanted to go with my life, and at the time I was struggling financially. 
 I chose to come to this school because for me, my dearest friend actually suggested that I come here, so I decided to just take a chance, an opportunity and invest in my future, so that's exactly what I did. 
The education I received here made a difference in my personal life by just, it's helping me with my confidence, it's helping me set better goals for myself and just help me further down the line as far as careers.