Main Content Starts Here
Slyy M.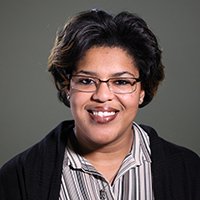 Slyy M.
Medical Assisting
I wanted better for my children.  I don't remember being without when I was younger and I would like for them to have the same memories.
I chose the medical field because I love to help people. I love to talk to people.  I love to make people feel better; not just health-wise but about themselves. 
I chose to attend Fortis because of my husband.  My husband actually called to be enrolled for himself in the HVAC program and I tagged along and when I got here I was pulled in. 
I've been to school several times and I haven't been able to finish.  I'm just excited to say that I did finish.  It's a wonderful feeling.