Main Content Starts Here
Salt Lake City - Suzanne Juhasz (2)
Salt Lake City - Suzanne Juhasz (2)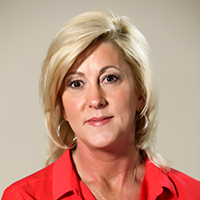 Medical Clinic Administrator
Associate Degree in Nursing
Molina Healthcare provides both health insurance to the marketplace patients, and then we also have our clinics where we provide permanent care services to those members and patients.
I'm in charge of all of the daily operations within the clinics so I hire the front office staff, the medical assistants, the nursing staff, paramedics, radiology techs.
The nursing staff that I look for some of the technical skills are going to be their proficiency in IVs, their proficiency in blood pressures, all of those skills that they actually would learn from the college.  However, some of the soft skills is compassion.  That's why we are in the healthcare industry is compassion for those patients.  

Additional Testimonials in Nursing